KeepCup Care
KeepCup Longplay Care
For those who are last to leave the party.
Longplay is designed to increase the usability of KeepCup Brew. The Longplay band and a booster can be retro fitted to 12/16oz sizes increasing durability, retaining heat and protecting touch.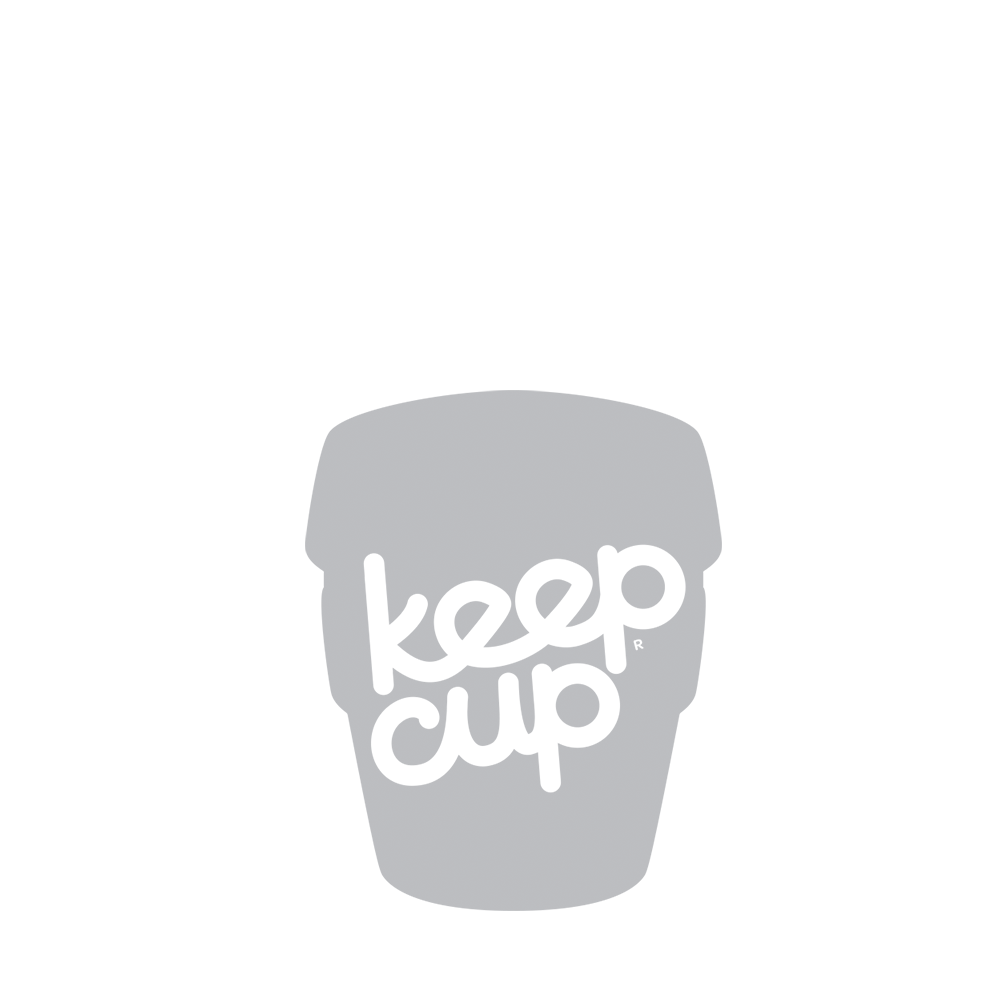 Care instructions
For best thermal results, heat glass with hot water before filling. KeepCup Longplay is designed to be taken apart for cleaning. For best results, please hand wash carefully.
For everyday use, clean with a quick rinse. Once a week take it fully apart to remove moisture between the twin walls. Allow to dry complete before assembly.
Longplay will be warm to touch when filled with hot liquid. If hot, moisture may be trapped between the walls or booster not fitted correctly. Disassemble and clean to reduce heat transfer.
Please note that the Longplay is not designed to be placed in the microwave.
KeepCup Care
KeepCup is non-toxic and BPA free.
Multi-language user instructions should be found in each KeepCup at purchase.
The plug lifts and swivels 90 degrees to open the breather vent and drinking hole. It lifts and swivels again to close. Remove the plug only for cleaning.
Holding the band insulates your hand from your hot beverage.
Before using for the first time, you should wash the cup, lid, plug and band.
Hand over your KeepCup at your local cafe. Keep the lid.
The barista makes you a great coffee and hands it back to you in your KeepCup.
Put the lid on and you are on your way – light of step and glad of heart.
Drink. Wash. Drink. Wash. Drink. Wash. Drink. Wash.
Cleaning your KeepCup
Remove lid and wash cup and lid well after each use.
KeepCup Original and KeepCup Brew with silicone band may be cleaned on top rack of dishwasher. Do not use abrasive materials when cleaning.
KeepCup Brew Limited Edition Cork should only be carefully handwashed with a soft cloth and water. Do not remove the band from the cup.
If staining occurs, applying a paste of baking soda and water then rinsing thoroughly can help reduce discolouration.
Allow to dry completely before re-assembly.
The lid pops directly on and off – squeeze the cup or lid gently when removing the lid.
Important user information
Caution – boiling liquid will cause pressure build up inside a completely sealed cup. Always open plug vent or remove lid when cup contains liquid over 65C.
Always take care when consuming hot drinks.
Be mindful when using the lid that you will not be able to gauge the temperature of the liquid in the cup.
Please check that lid is properly sealed prior to use. If the seal on the lid is compromised or leaks – do not use.
Seal in a vertical motion with cup resting on a flat surface.
Remove the lid prior to placing in the microwave.
Care should be taken: scratching or denting the cup or lid can compromise the seal. Even minor abrasion to the rim of the cup or lid seal area will compromise the seal.
Do not over fill.
Do not use for long term storage – contents should be consumed relatively rapidly.
Do not use for non-drinkable substances (i.e. liquid fuels or other flammable, corrosive or chemical substances).
Back to top